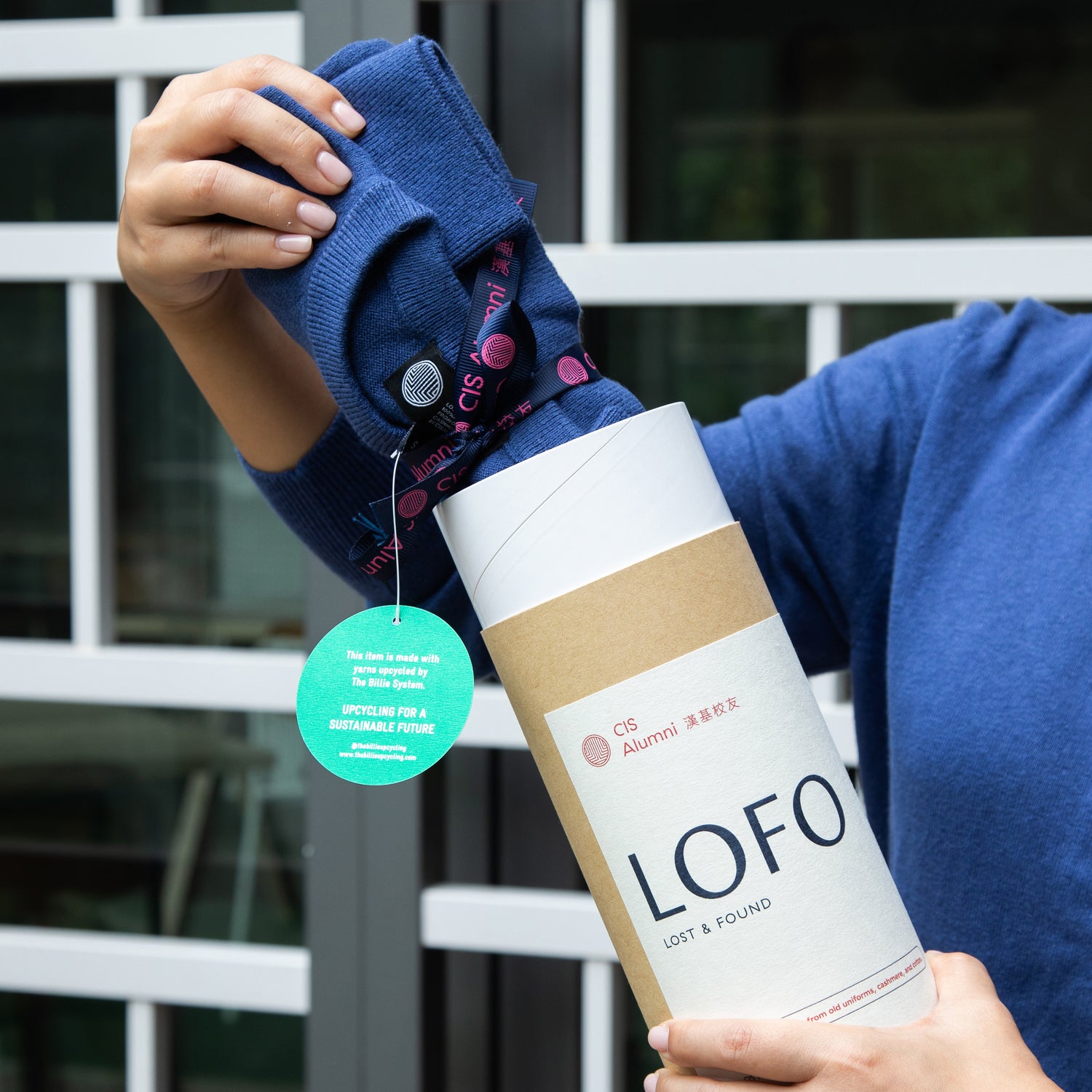 Lost & Found. Again.
LOFO is one part sustainable fashion and two parts nostalgia, inspired by the lost & found bins tucked away inside schools, where lost items might later be found again.
LOFO is an initiative by CIS Alumni to develop a circular, self-sustaining ecosystem for alumni and school apparel made from sustainable materials: a way to find new homes for old things. This initiative is in support of CIS's Vision '33 Sustainability Pledge.
We donate a percentage of every sale to local charities and foundations. Join us in furthering sustainability efforts and initiatives in our community!
Shop Now
Made with love.
LOFO's first creation is a small batch crewneck sweater designed by CIS alumni and made from discarded CIS school uniforms (remember those white polo shirts and navy blue trousers?), sumptuously soft cashmere, and cotton sourced from Better Cotton Initiative (BCI) producers.
Shop Now
The Billie System
LOFO is made with The Billie System. Developed by Novetex Textiles Limited, the production process is waterless and produces no hazardous discharge.
Follow the link below to see the good work being done by The Billie System!
Learn More